A new service coming soon ...
because sometimes dogs need a little more ...
Rumbles are introducing dog running alongside our daily dog walking schedule. Dog running appointments will be for one hour in the evening on a first come first served basis 3 days a week. No regular booking needed.
Russ is an experienced runner and a level 3 qualified run leader with English Athletics and carries full insurance. A vet consent form must be completed by your vet before any running appointments can start.
Dogs will receive a 15 minute warm up and cool down walk along with up to 30 minutes of running. All dogs will be built up slowly to the goal of running 30 minutes at a comfortable, steady pace. Each dog will be continually assessed and speeds adjusted accordingly during any run. Water will be carried at all times.
Veterinary consent must be obtained prior to commencing any running with Rumbles Dog Walking.
Dogs must be a minimum of 18 months old to run with Rumbles. Not all dogs are equal so veteran dogs will be taken on under veterinary advice which must be renewed annually.
Dogs must wear a well fitting harness which will be attached to a hands free running dog lead with bungee installed. Where safe and available dogs will run off lead with owners consent.
Brachycephalic dogs, or dogs who have short noses, are not suited for running. These include Pugs, Bulldogs, French Bulldogs, Boxers, Pekingese, Shih Tzus, and any other dog with a shortened head.
Bitches in season will not be run.
All rules, terms and conditions stated on your Rumbles Dog Walking Contract remain firmly in place alongside this consent contract.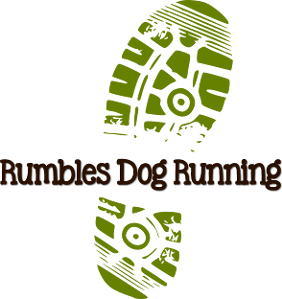 Copyright Rumbles Dog Walking
2012 -2020 - All rights reserved

Unit 3, 12 Butts Cl, Red Marsh Ind. Estate, Thornton, Lancashire. FY5 4HT